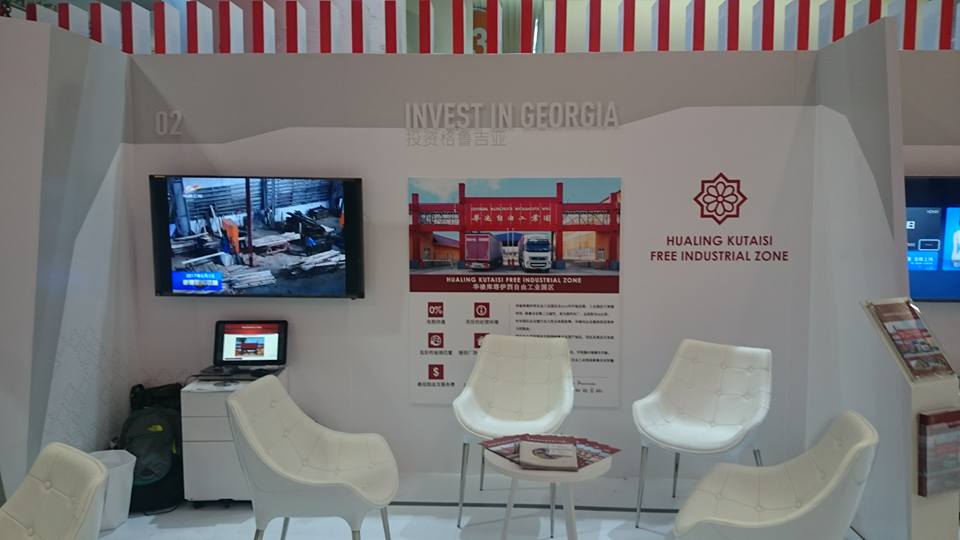 Hualing Kutaisi Free Industrial Zone participated in a large investment forum held in Xiamen, China, in October 18-21, 2017.
The objective for participation was to present investment advantages of Hualing Kutaisi free zone to Chinese trading and manufacturer companies and to attract investment to Hualing Kutaisi FIZ.
Georgia was invited as a guest country of honor to the forum and was awarded the largest 800 sq.m. exhibition space. Hualing Kutaisi Free Industrial Zone stand has been hosting Chinese investor for three days. Hualing Kutaisi FIZ also participated in B2B meeting and our representatives delivered presentation on the Georgia-Chinese Business forum panel.
As a result, about 60 Chinese companies has expressed interest toward Hualing FIZ, among them companies involved in production of ceramic tiles, textile, electrical  equipment, building materials, food processing industries and other trading, investment a manufacturer companies.
Additionally, Hualing FIZ representatives introduced Free Zone to several regional investment bureaus and private investment companies, and agreed on future cooperation.
Participation in Xiamen investment forum opens remarkable perspectives to Huaing FIZ with respect to establishing a business ties in China and increasing Chinese investment in Hualing FIZ.