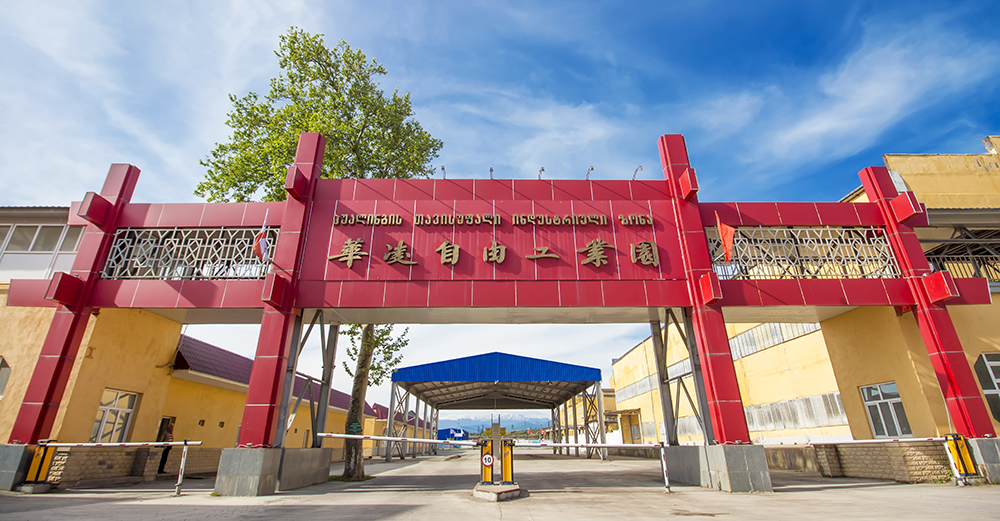 Through the support of Georgian Government, "Hualing Kutaisi Free Industrial Zone" has obtained an official status of Free Industrial Zone and has commenced its fully functional operations in October 2015.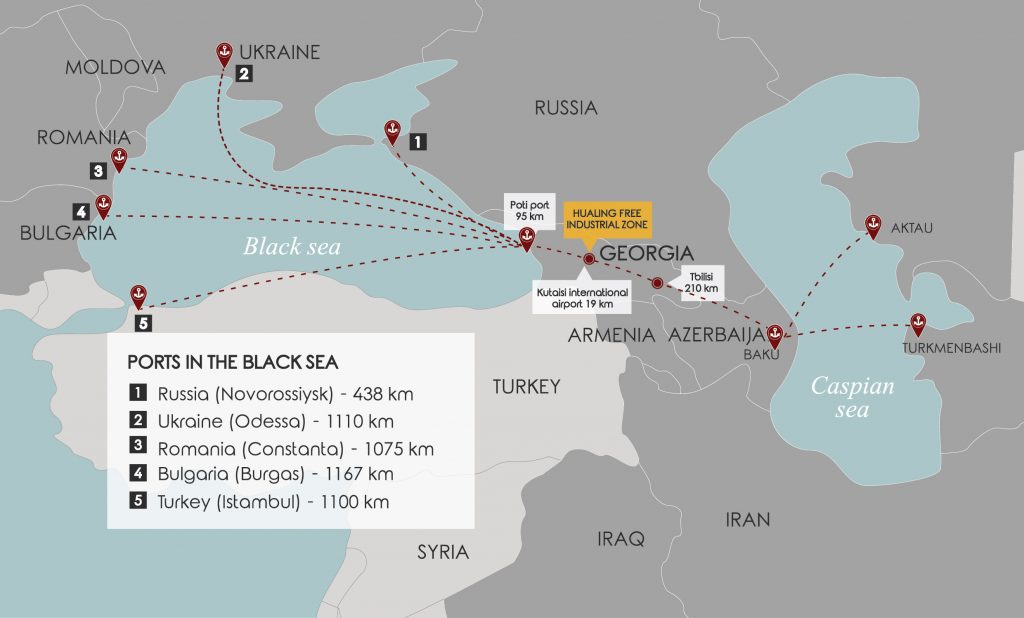 Hualing Kutaisi Free Industrial Zone covers the territory of 36 hectares. It is located in the city of Kutaisi – the second largest populated city of Georgia, on the territory, owned by the company. Considering its low proximity to Kutaisi International Airport (19 km), Port of Poti (95 km) and highway connecting to capital Tbilisi (210 km), Hualing Kutaisi Free Industrial Zone represents an important connecting hub within the country. With the country convenient transportation infrastructure, including rail & road, other ports and International Airports, Hualing Kutaisi FIZ can serve as an industrial and trading hub within the Black & Caspian Sea region.There are number of cost-effective and operational benefits available for Hualing Kutaisi Free Industrial Zone registered companies right from the startup of their functioning:
There are no sectorial and volume limitations on products/raw materials import/export through Free Zone, company registration is conducted within 1-1,5 days (in case of physical person ownership, only passport copy is required). Companies can be even registered without the physical presence of their founders. There is no legal requirement for the minimum initial capital and companies are not obliged to lease physical facility.
Companies in Hualing Kutaisi Free Industrial Zone enjoy the tax-free environment – there is full exemption from taxes on corporate profit, property, dividend, import/export and VAT. Customs zone available at the entrance of Free Zone provides very timely and effective services during imports and exports of goods. There is only 4% fee on sales to/from Georgia.
All infrastructure works, like roads construction, power and water supplies, sewerage, systems rehabilitation have been completed/are in the process of renovation in Hualing Kutaisi Free Industrial Zone. Ready-made closed facilities and lands are available for incoming companies for warehousing and industrial/processing utilization.