If a person wants to open a company in Georgia following documents are required:
Proof of identity document;

Duly certified agreement / bylaws signed by all of partners / founders;

Address for the legal entity. If the address is not the property of the company owner, additionally the owner's consent or a duly drawn up and approved contract to use this property (lease, rent, lending agreement, etc.) is required;

If a person authorized to manage/represent a legal entity is not at the same time the founder/partner, additional requirement is his/her written consent to be appointed on this position.
To set up a company in Georgia, owner of the company or the authorized representative should be presented at the registration office.
Hualing Kutaisi Free Industrial Zone makes the process of opening a company in Georgia significantly easier. Our team provides all the necessary assistance for smooth and easy registration of your company.
Based on the founders structure (whether physical or legal entity (ies), registration procedure will be as follows:
FOR INDIVIDUALS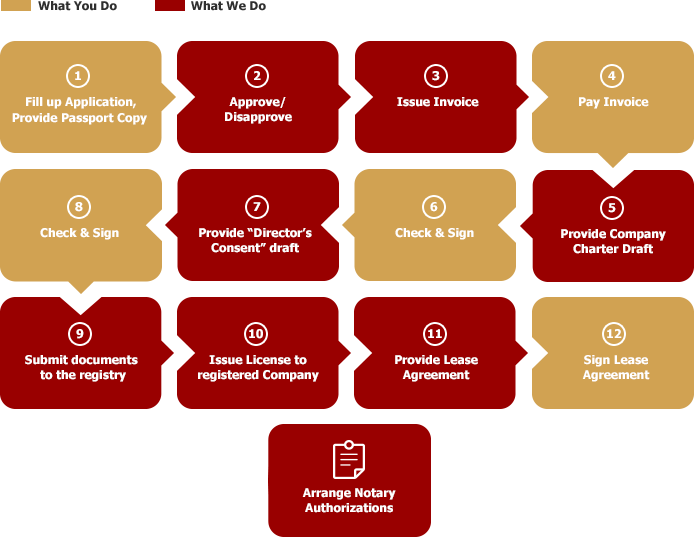 FOR LEGAL ENTITIES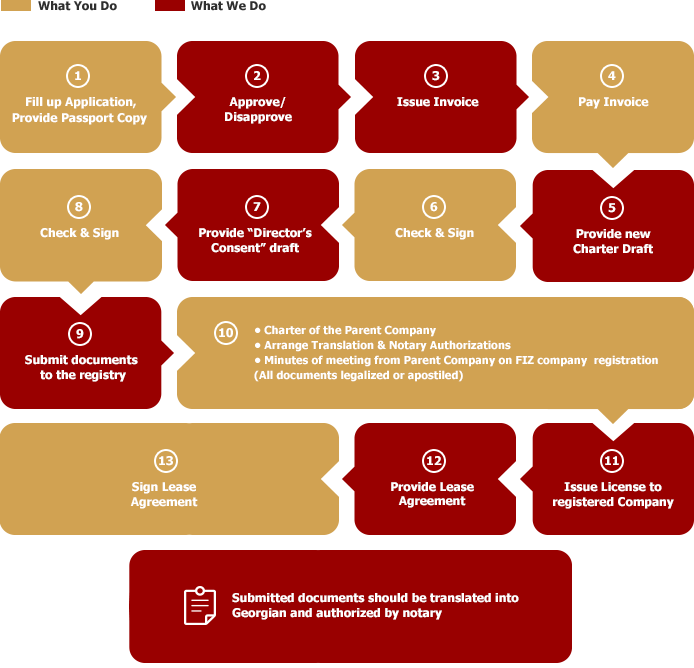 Full details of the registration procedures you may see here