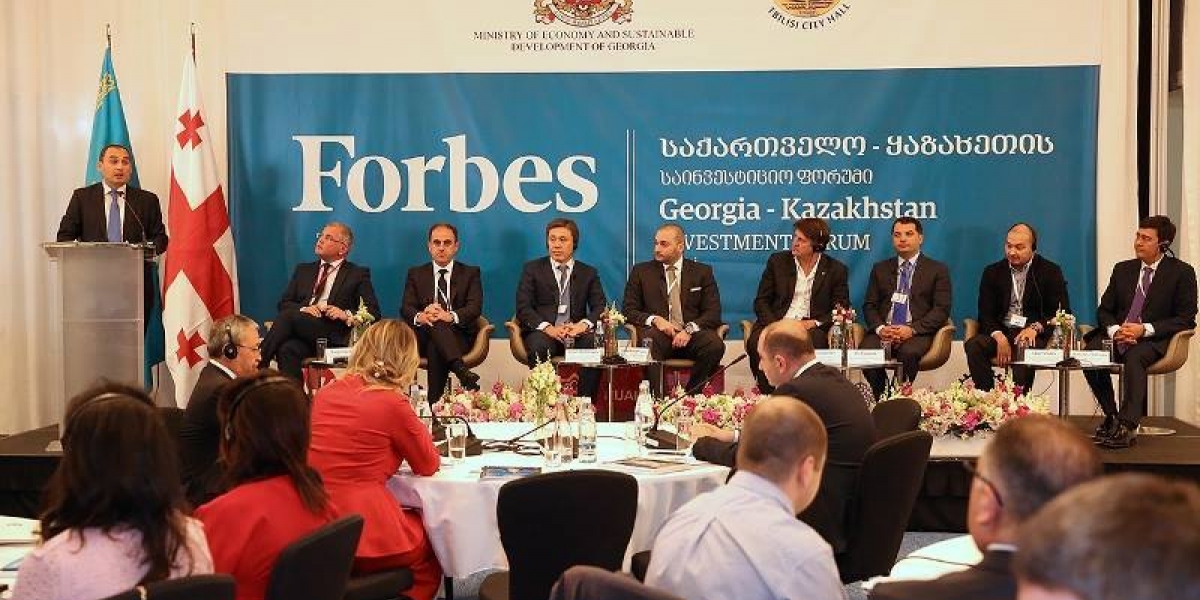 Hualing Group sponsored Georgia-Kazakhstan business forum held on June 6th at "Radisson Blu Iveria" Tbilisi.
The event was organized jointly by the "Forbes Georgia" Forbes Kazakhstan", together with the Ministry of Economy and Sustainable Development of Georgia and Georgian Chamber of Commerce and Industry.
Representatives of Hualing Kutaisi Free Industrial Zone attended the forum and delivered a presentation about the advantages of doing business within the Kutaisi Free Industrial Zone. Several B2B meetings took place, and further cooperation was agreed between FIZ and interested Kazakh businessmen.
Opening Ceremony of the Forum was also attended by the Minister of Economy and Sustainable Development of Georgia Mr. Dimitry Kumsishvili, Mayor of Tbilisi Mr. David Narmania and other officials.